Wolf Gulch Trail Work Party on the Sterling Mine Ditch Trail
March 19, 2022 @ 9:00 am

-

1:00 pm

Free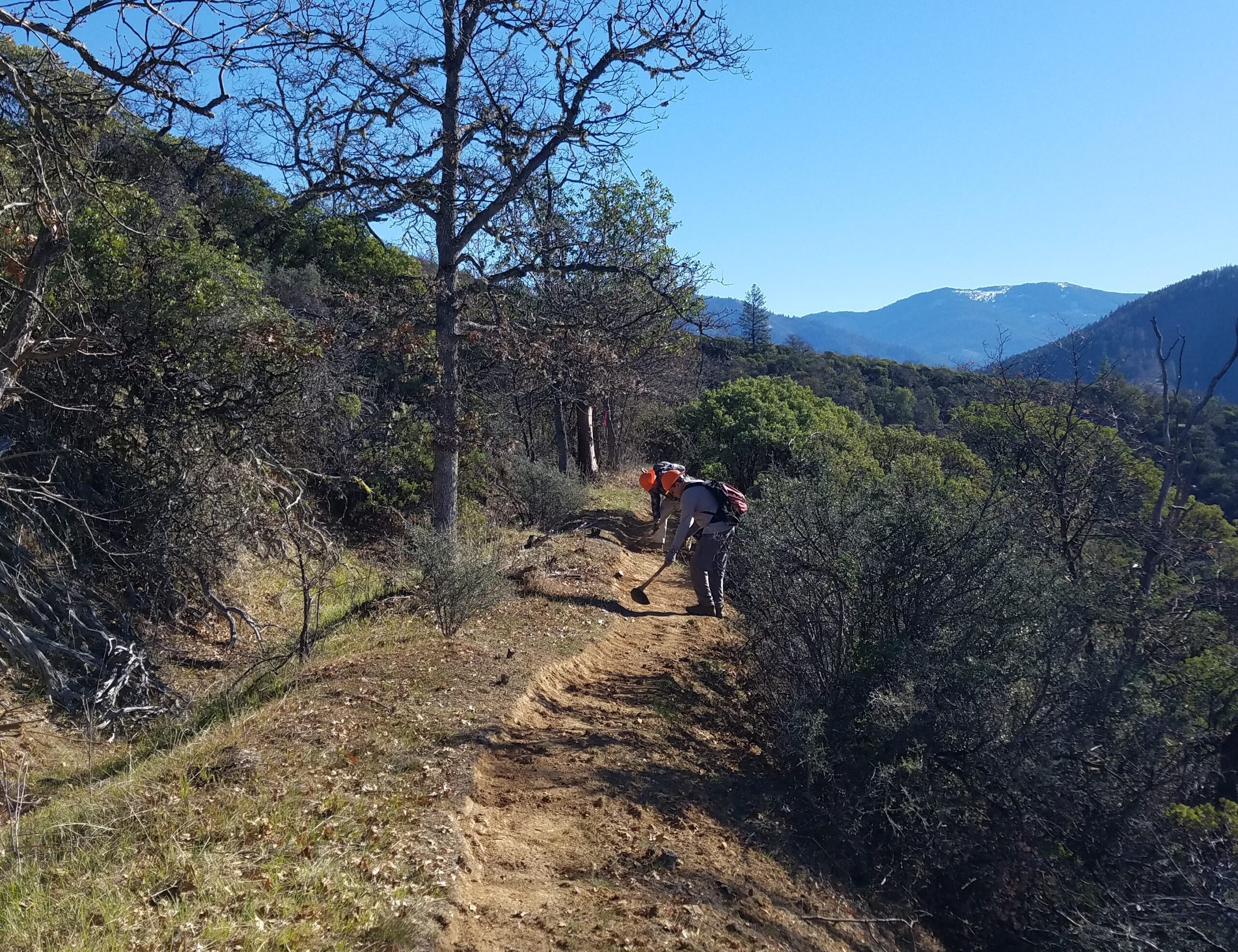 Join the Siskiyou Upland Trails Association's third work party of 2022! SUTA recently secured an easement to follow the Sterling Mine Ditch Trail across one mile of private property just west of Bear Gulch. When open, this section of trail will create a "lollipop" hike (out-and back with a loop on the end) from either the Wolf Gap or Bear Gulch THs. Our goal this month is to further the work we did last month in bringing the trail to State Scenic Trail Standards, easily done since the owners have taken good care of it!
We'll be cutting back encroaching vegetation with loppers and hand saws, and working on the tread in places, but there's plenty of time to enjoy views to the Siskiyou Crest, the Little Applegate Valley, and as we hike in, appreciate that many dry-stacked stone retaining walls built in 1877!
Meet at the Bear Gulch TH, which is about 9 miles from the intersection of Upper Applegate Road and Little Applegate Road (six miles from Buncom.
Wear comfortable hiking or work boots, work gloves, and dress in layers. We'll be hiking about 1000′ up, and five miles round-trip. Bring water and whatever special snacks you like. Please bring a mask to wear when we're gathering and when we can't be safely distanced while working.
SUTA will provide yummy home-baked goodies and some purchased wrapped snacks, plus bottled water. SUTA will provide all tools, but if you have a favorite loppers or tread tool like a Pulaski, Grubber, or Mcleod, please bring them.
Pack a lunch if you'd like to socialize at the TH when we're finished working (around 1:00).
RSVP: Please email [email protected] so we can plan tools, PPE, and snacks and snacks!
Thank you for helping us keep these community trails open!
SUTA's trail work party schedule for 2022
• April 9, 2022
Visit our website at www.SUTAoregon.org for maps, TH directions, events, and more!